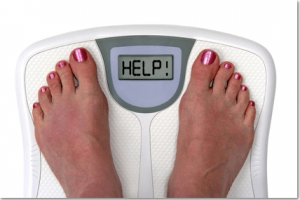 Tammy is looking the new year in the face like she has every other year with the same resolution in her heart. Her desire is to lose weight and keep it off for good!
She has lost weight in the past, but it's always come back. Sometimes she was not able to keep up with her exercise plan since she was exhausted from all her daily responsibilities. Sometimes the diets she tried were not sustainable or practical for her lifestyle.
But for 2017, Tammy is determined that she WILL lose weight and keep it off. But she still isn't sure how to do it. It seems like dieting and exercising on her own is not enough.
Have you been in Tammy's shoes? Maybe you feel that way right now as you are formulating your personal goals for 2017.
Having guidance and support can go a long way for weight loss. And so can having a plan that goes deeper than diet and exercise to encourage your body's natural systems to maximize weight loss.
Here are five different strategies to help you win at weight loss:
Appetite Suppressants
Do you ever feel like you could have more success in weight loss if you didn't have to fight a constant ache of hunger? A prescription appetite suppressant can quiet your body's crying for excessive food so that you can have the confidence to say no to overeating. Coupled with eating less and exercising more, appetite suppressants can give you mental focus for your weight loss goals.
Dr. Scott's Jump Start Program
Are you confident you could lose weight if you could just get off to a great start? Try the Jump Start Program. This two-week plan with meal replacement drinks and low-calorie dinners is a quick and safe way to lose weight.
Lipo-B Injections
Did you know that your liver is the organ responsible for controlling body fat? If your liver is slow to process fats, then diet and exercise alone will not give you weight loss results. Lipo-B Injections speed up the metabolism and remove stored fat quicker. The injections also have benefits beyond weight loss. They can also improve your mood, control cholesterol levels, promote healthy hair growth, and keep skin and nails healthy.
Vitamin B-12 Injections
If your weight loss battle is being lost because of feeling run down or completely drained of energy, it may be due to a deficiency of B-12. B-12 Injections can give you the energy you need to stick with your weight loss diet and exercise plan.
How can you know which of these plans is right for you?
Each approach to weight loss works for different situations and body types. We invite you to come and meet Dr. Scott so he can work with you to create a personalized plan. Dr. Scott is passionate about helping you meet your weight loss goals. While working with Dr. Scott, you will have his whole team cheering you on to a healthier you! Contact us today! We can't wait to help you get off to a new start in 2017.