Microneedling, also known as collagen induction therapy, is a minimally invasive skin rejuvenation procedure that creates micro channels in the treatment area.
These micro-injuries significantly increase the production of collagen and elastin which leaves the skin smoother, fresher, and more uniform. The increase in blood flow results in healthy glowing skin.
At Dr. Scott's we combine microneedling with PRP as part of our hair restoration protocol. We also use it as part of our PRP/Vampire facial®. In addition, we customize treatments for your particular needs by combining microneedling with serums containing growth factors, hyaluronic acid and peptides- the results are fabulous!
Microneedling treats:
Fine Lines and wrinkles
Enlarged pores
Acne Scars
Scars
Stretch marks
Uneven skin texture
Loose skin
Thinning Hair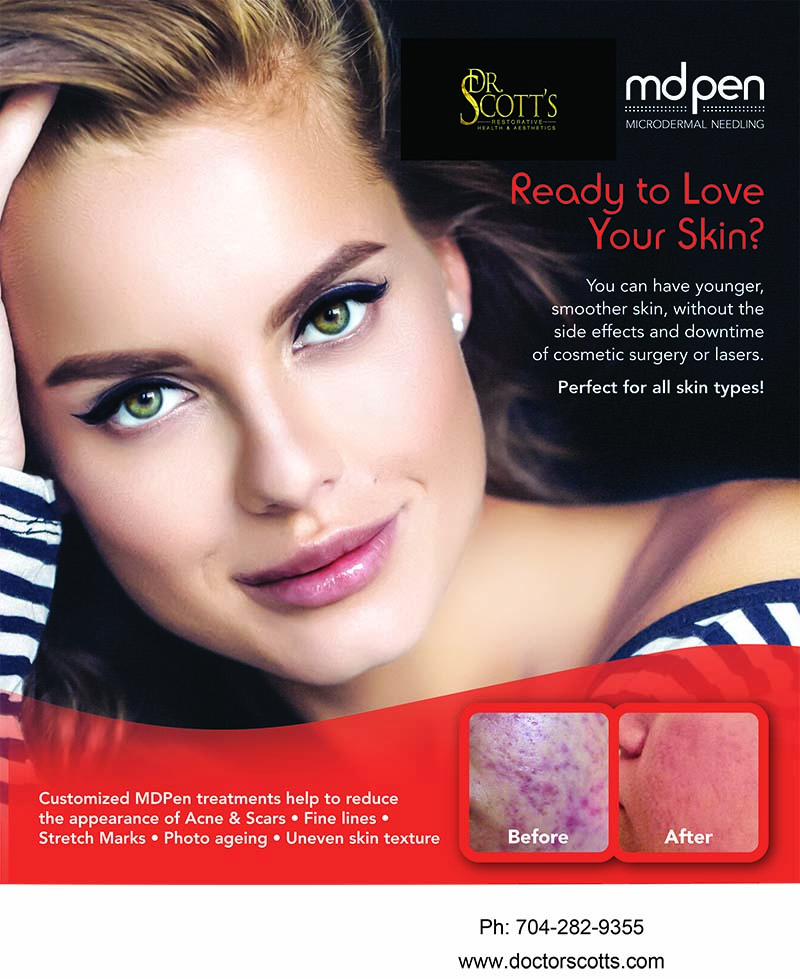 Microneedling Charlotte, NC
Ready to love your skin? You can have younger smoother skin, without the side effects and downtime of cosmetic surgery or lasers. Microneedinling is perfect for all skin types. Dr. Scott's customized MDPen treatments help to reduce the appearance of acne, scars, fine lines, stretch marks, photo ageing and uneven skin texture.
Ready to schedule an appointment?
Give us a call at 704-282-9355.