Microneedling is also known as Collagen Induction Therapy, or CIT, for short.
At Dr. Scott's, we customize a cocktail of ingredients, that address your specific issues. Some of the ingredients we may use in your customized treatments are serums containing growth factors, hyaluronic acid, peptides, vitamins, copper, or skin brighteners.
There is little downtime and these treatments work best in a series of 3, approximately 4 weeks apart. Depending on the results you are seeking, those who want to maintain MAX results, return every month or two. Others make quarterly visits.
Microneedling (CIT) treats:
Fine Lines and wrinkles
Enlarged pores
Acne Scars
Scars
Stretch marks
Uneven skin texture
Loose skin
Thinning Hair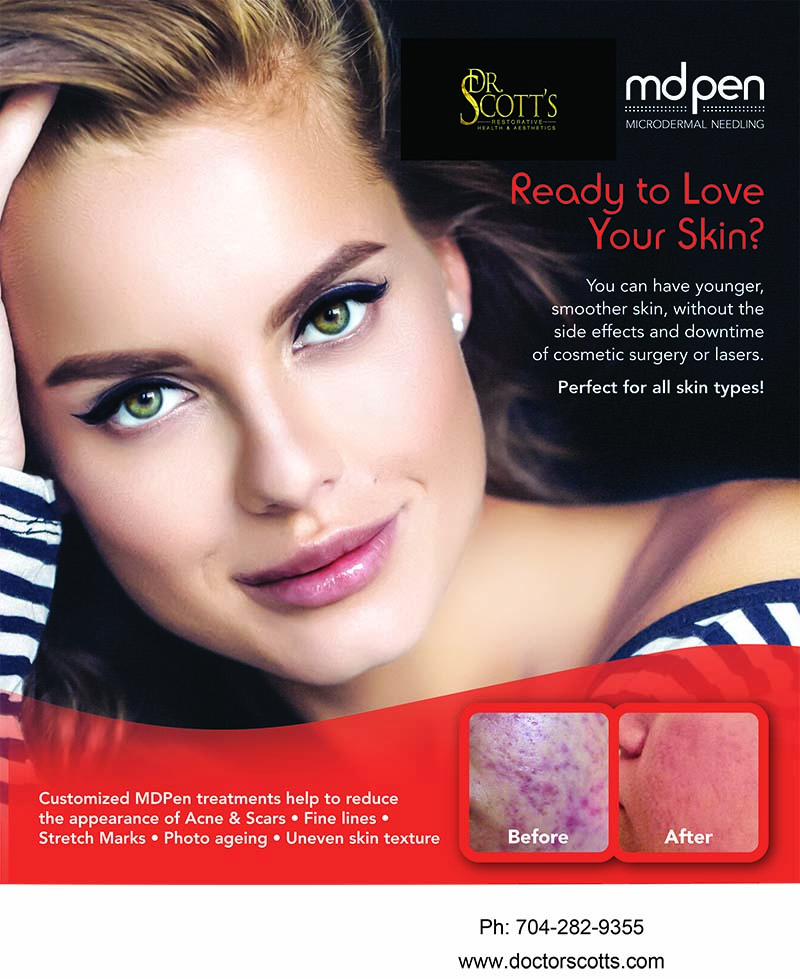 Using a pen-like device, Microneedling results in controlled micro-injuries which significantly increase the production of collagen and elastin leaving the skin smoother, fresher, and more uniform. The increase in blood flow results in healthy glowing skin.
Dr. Scott's Microneedling procedure is often paired with other procedures:
Microneedling can also be combined with PRP for our PRP/Vampire facial® protocol. We customize treatments for your particular needs by combining microneedling with serums containing growth factors, hyaluronic acid, and peptides- the results are fabulous!
If you are suffering from hair loss or thinning, we can combine microneedling with PRP, PRFM, or A-Cell,  for hair restoration.
A lot of our patients like the convenience and cost-effectiveness of using CIT treatments, as a part of our VIP, Gold or Platinum memberships.
Microneedling Charlotte, NC
Ready to love your skin? You can have younger smoother skin, without the side effects and downtime of cosmetic surgery or lasers. Microneedling is perfect for all skin types. Dr. Scott's customized treatments help to reduce the appearance of acne, scars, fine lines, stretch marks, photoaging, and uneven skin texture. Whether you are using this treatment as part of a pre-juvenation protocol or trying to correct and boost your dermal health,  give us a call to see how CIT  can become a regular part of your beauty regimen:  704-282-9355.