I have been ill since I was 7 years old. My family and I have been desperately seeking for help from doctors trying to find out why I was so ill. I won't go into it all but I could write a book. Dr. Scott did a blood test and found the problem and now I am on the road to recovery! I am finally filled with hope and starting a new life as a healthy person at the age of 42! This doctor is an answer to 35 years of prayer!!! Thank you, Dr. Scott, and your precious staff, everyone in your office is such a blessing!  ~ *Jennifer P, North Carolina
*Individual Results May Vary  
As a Registered Nurse, I researched and reviewed testosterone replacement therapy. I've been using it for going on two years. During that time I have lost 25 lbs. and 4 inches around my waist. I have energy, work out 4x week, sex drive returned & sharper thinking too!  ~* Richard R., North Carolina
*Individual Results May Vary
The Vampire Facelift (R)
A surgical facelift can be more than what's needed for some people, especially when extra skin is not the main problem. Platelet Rich Plasma Treatment, also known as The Vampire Facial (R), offers a way of both restoring shape, and improving tone and texture, as well as literally rejuvenating new and younger tissue!
Want to learn more about the procedure?
Watch the video or click here to learn how the Platelet Rich Plasma Treatment can help you
Sign up to Receive Our Newsletter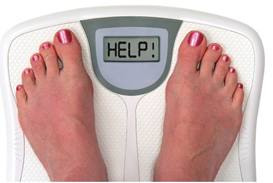 Sign up below to receive free updates, tips, and offers from us concerning
your health and wellness.
We take spam very seriously and will never sell or share your information.
Get Tips