At Dr. Scott's Restorative Health, we want to improve the quality of your life.
Proudly serving clients in Charlotte, North Carolina, and the Southeast for 30 years.
Our approach to successful weight loss, testosterone replacement, bio-identical hormone replacement therapy (BHRT), and management of thyroid disorders, as well as cortisol issues, is both comprehensive and individualized. Many physicians won't treat patients if their "lab work" falls within a "normal" range. At Dr. Scott's, we understand that what may be considered "normal" for one person may not be optimal for you.
Most doctors look at a limited thyroid panel to determine whether your thyroid is functioning appropriately. We utilize a comprehensive panel not only to look at individual numbers but ratios as well. We also make use of cutting-edge therapies, like peptides, to optimize your health. Sometimes it's a matter of thinking "outside the box." Long-term stress leads to abnormal cortisol levels, which decreases the amount of free hormone that is bio-available. It also interferes with how well these hormones get into your cells and work.
YOU are MORE than the numbers on a lab report. This is why we believe in fully evaluating the cause of your symptoms.
We are now entering a new era in medicine that focuses on preventing the many health problems that are associated with aging. One of the most important preventive therapies in this new paradigm of care is identifying those with hormonal deficiencies and imbalances and supplementing them to optimal physiologic levels. Treatment addresses not only the symptoms associated with aging but also the degenerative diseases associated with aging, as well. Whether you have a testosterone deficiency, are suffering from PMS, or are in peri-menopause, menopause, or andropause, at Dr. Scott's, be assured your treatment plan will be based on cutting-edge protocols tailored specifically for you.
At Dr. Scott's, we also know there needs to be an easier way to receive personal access to lab testing; a place where people can come in and be tested in an anonymous, hassle-free environment without the additional expense of an office visit. With this in mind, Dr. Scott established Dr. Scott's Lab Testing Facility. If you don't see a particular test you're looking for in our list of Lab Testing, feel free to call our office, and Dr. Scott will personally make a recommendation that is best suited to your needs.
Please feel free to call our office to ask for specific details at 704-282-9355.
If you truly want to regain your "healthy" feeling back, whether you are male or female, go to see Dr Scott. He will not gloss over or skip anything until he finds your problem. He looks at the "whole person". Mind and body. He wants you to feel good no matter your age.

Donna G., Facebook
Dr. Scott's Restorative Health location:
6640 Old Monroe Rd Ste G,
Indian Trail, NC 28079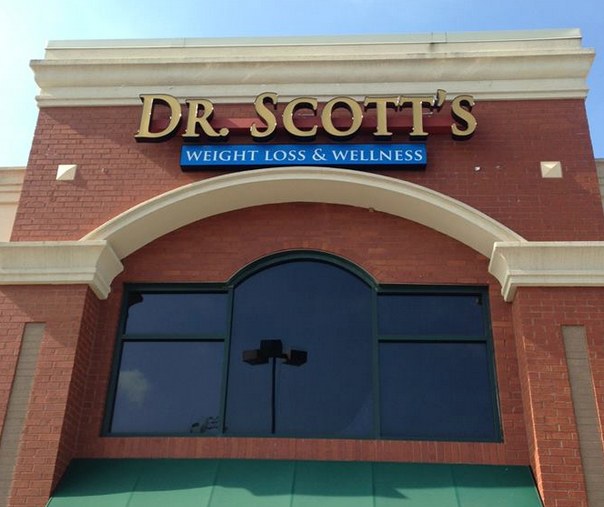 Call today to see how we can help! 704-282-WELL(9355)