Treat facial lines and wrinkles or plump and define your lips with fillers!
We know as we age, we begin to lose collagen, fat, bone and volume in our face and other parts of the body. The utilization of fillers allows us to restore these losses, helping to bring back a more youthful, refreshed, appearance of skin. This gives us plenty of choices to decide which products will help you achieve the look you want!
Every person is unique and that is why Dr. Scott's offers a wide arrange of fillers to customize your treatment plan.
We carry JUVÉDERM®, Restylane, ®RADIESSE®, Revanesse Versa, Sculptra®, and other top fillers. This gives us plenty of choices to decide which products will help you achieve the look you want!
Most fillers are made of Hyaluronic acid, which is a natural substance in the body. When administered by a skilled professional, your fillers will look soft and natural. You will be able to maintain natural movement of your face while softening those unwanted lines.
Types/uses of Fillers
✓ Facial Fillers
It's a part of life — our skin changes as we age. It becomes thinner, losses fat, and no longer looks as plump and smooth as it once did. Facial aging begins in your 20s, when skin firmness begins to decrease as a result of both internal (genetics and natural aging) and external (sun exposure, smoking, stress, etc) factors.
The use of fillers can help with:
Cheek volume
Folds
Lip enhancement
Wrinkles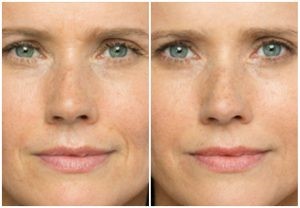 ✓ Hands Filler
Regain your hands' youthful and smooth appearance by treating signs of age, pigmentation and blood vessels at Altaire Clinic. Stimulate your skin's collagen to improve volume, contouring, elasticity, tone, and texture.
✓ Lip Filler
Everyday life means a lot of stress to the sensitive skin around the mouth. That includes eating and drinking, talking, laughing, and all of the ways we express ourselves. So when it comes to aging, it's no wonder the living lines around the mouth continue to develop and deepen.
✓ PRP Natural Filler
PRP (platelet-rich plasma) skin rejuvenation uses your blood as a matrix to promote collagen growth and regenerate tissue, naturally helping your skin tone regain its bright, smooth, healthy and firm appearance. PRP reduces pore size, improves elasticity, provides skin whitening against hyperpigmentation such as age spots and freckles, and improves chapped skin and burn wounds. Additional benefits include improvement of wrinkles around the mouth, eyes and forehead, as well as treatment of dark under eye circles.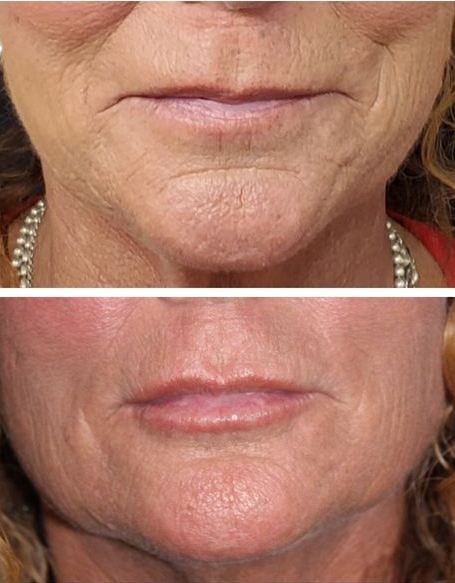 Fillers Available at Dr. Scott's
JUVÉDERM® XC is a non-surgical hyaluronic acid (HA) filler FDA-approved to instantly smooth moderate to severe wrinkles around your nose and mouth for up to one year with optimal treatment.
JUVÉDERM® injectable gel is injected into areas of facial tissue where moderate to severe facial wrinkles and folds occur to temporarily add volume to the skin, which may give the appearance of a smoother surface.

Restylane:
Hyaluronic acid filler great for adding natural-looking volume and wrinkle smoothing around mouth and eyes. Restylane can add natural volume to thin lips because of its smaller particle size.
Photo to the right shows a woman's lips before and after a Restylane Filler treatment.
Revanesse Versa:
This filler produces natural-looking results because of its small, spherical particle size that achieves uniform smoothness when injected.
Sculptra works as a poly-L-lactic acid collagen stimulator, encouraging natural collagen production in treated areas to restore facial volume over time.
Results are not immediate and take 4-6 months to develop. Results typically last 2-3 years.
Contact Dr. Scott's office to schedule your appointment today at 704-282-9355.