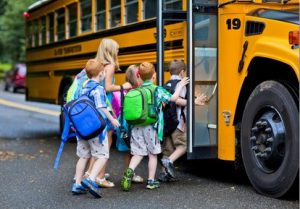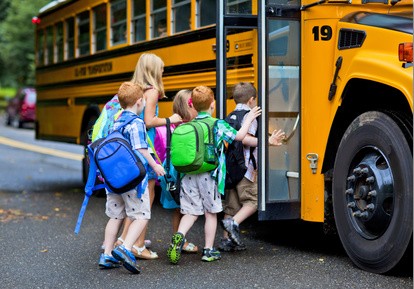 You made it! You've made it through the summer with the kids at home and lived to tell about it!  You made it through vacation planning, packing, and adventures. You've made it through having your kids at home 24/7 which turns you into a full-time referee both of screen time and of one kid against the other. You've had lots of late nights, late mornings, and late meals (if you call popcorn and watermelon at 9:00 a meal!)
But now the summer is behind you. As you send your kids off to a new school year, you get a new start, too. It's time to take quality care of yourself! Take advantage of this season of the calendar year and intentionally make a plan so that you can be the best you.
Eating Well: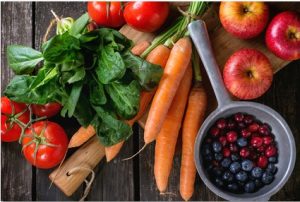 Since meal planning changes with the start of a new school year, this is a great time to eat more healthily. A simple step towards eating well is increasing your fruit and vegetable intake. As you are packing your child's lunch complete with fruits and veggies, set aside the same for yourself so you are not tempted later in the day to simply eat the cookies in the pantry and call it lunch. Dinners will need to be quick and easy too, in between soccer, dance, and homework. Have a salad always ready to go in the fridge so that there are easily accessible vegetables. Make sure your freezer is stocked with easy to warm up frozen veggies. In September, there is still plenty of fresh local produce available. No fast food is as fast as corn on the cob and sliced tomatoes. Yum!
Exercise your body:
Getting up early to exercise before the day starts is a good choice for some. Others may want to wait until the kids are off to school. Either way, the consistent rhythm of each weekday makes it easier to stick to your exercise goals so that your body is functioning well and looking great.
Exercise your mind:
While you are working on your body, don't forget about your mind. Challenging your brain can keep you healthy and young. Been wanting to tackle a new book to read? Take 15 minutes a day to read a book challenging to you. Your brain can also be exercised through a new art project or through learning a new skill. Word puzzles and logic puzzles work your brain, too.
When devising a new plan, it helps to have accountability. Please come in and see us!
Dr. Scott is passionate about seeing clients reach their goals including weight loss and aesthetic procedures. We can help you come up with a plan that is right for you and cheer you on along the way. Make yourself a priority during this new start. A new start can lead to a new you!
Call to make an appointment TODAY!
Phone: 704-282-9355