Our Age Management (anti-aging) focuses on helping you feel your best both inside and out.
Micronutrient Testing
We offer micronutrient testing which can pinpoint what is going on in your body at the cellular level to help with your age management decisions. Additionally, we offer cutting edge Telomere testing which actually measures the length of protective coverings at the end of EACH of your DNA strands.
In 2009, this research won the Nobel prize for discovering the relationship of Telomere length not only to longevity but to the actual reversal in aging of your DNA.
Platelet Rich Plasma Therapy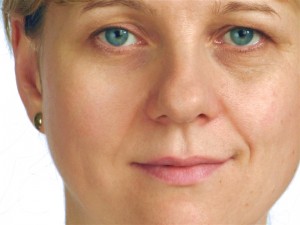 We are also excited about offering revolutionary age management procedures available using your own body's platelet-rich plasma, or PRP, as you've probably been hearing about in the news. I personally trained with Dr. Charles Runels, the man who developed the nonsurgical "Vampire facelift and breast lift," as well as the "O shot," which was given in the goody bags at this year's Oscars. You can read about the "O-Shot" for women and the "P-Shot" for men here.
These age management and anti-aging treatments have also been used to help in restoring hair growth without transplants. They can rejuvenate collagen, skin texture, and color, giving you a more youthful appearance. These same treatments have been used in the NFL for players with joint injuries and have been used for cartilage regeneration and to repair damage from osteoarthritis. PRP is also used in various other surgeries and dental procedures.
See the below video for a detailed explanation of the PRP (Platelet Rich Plasma) Treatments:
Would you like to see the results?
Contact Dr. Scott's our office to schedule your appointment today at 704-282-9355 or Contact Dr. Scott here.