Facial Peels
Dr.Scott's offers several facial peels designed to treat wrinkles, hyperpigmentation, acne, texture, tone, pore size and more.
Chemical peels can also be done on the HANDS, and CHEST to improve the appearance of the skin in these areas.
If you feel that you must always wear heavy makeup to cover acne or other facial scars, or looking at your hands reminds you of your grandmother, you may be a good candidate for a chemical peel. This procedure is also another way of handling fine to moderate lines and wrinkles, age spots and discolorations. Peels can range from mild to deep, but all require expert application and monitoring to ensure the desired effect is obtained without damaging delicate layers of the skin.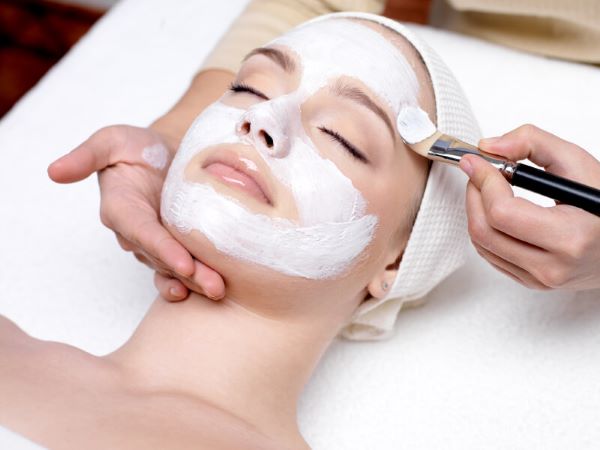 A chemical peel is a form of exfoliation that uses a chemical solution to remove dead skin cells from the top layer of skin. Treatment time for a chemical peel can take up to 30 minutes and the peeling process can last anywhere from three to five days after. During the peeling process, the dead skin cells shed or flake off, eventually revealing fresh, new skin underneath.
For long-term results, we recommend a series of three or more chemical peels, spaced four to six weeks apart. The benefit of receiving a series of peels is that this treatment will be able to target the deeper layers of the epidermis, giving your skin an enhanced exfoliation. This type of deep exfoliation can stimulate cellular turnover, resulting in the production of healthy, glowing skin.
The type of chemical peel used will be determined by your clinical aesthetician during your initial consultation based on your skin type, its current condition, your lifestyle, your desired outcome and downtime that works within your schedule.
All levels of chemical peel must be monitored until they are fully healed. As patients heal at different rates, you may need several follow up visits if you've had a deep peel.
You will need to be diligent in following instructions to ensure you obtain the result you are hoping for. Sun exposure and smoking are two of the most detrimental influences that patients might face. They can cause unwanted scarring and infection among other side effects. Even using a nicotine patch has detrimental effects since it is the nicotine that interferes with circulation and therefore the healing process.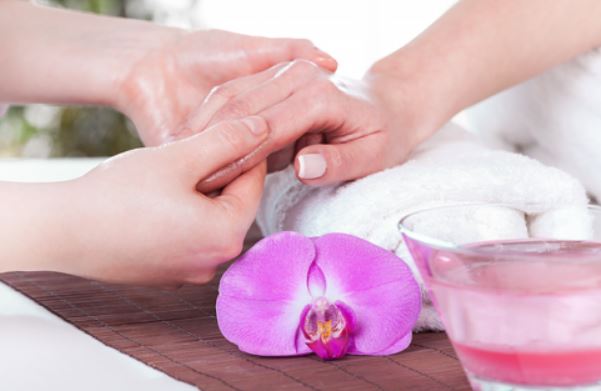 At Dr. Scott's, we focus on medical grade peels for his patients who have entrusted their hopes to us for an improved appearance.  As this is a partnership, we rely on the patients to follow post-procedural instructions to avoid complications.
Our aesthetician will work with you to design a peel to meet your skincare goals with glowing results. We also have a great product for you to continue customized at-home care. Because we are a physician's med-spa, we can not only offer retail products sold to physicians only, but we can customize prescriptions, compounded by our local pharmacy, that can ship directly to you. As your skin changes, the prescriptions can change. This allows you to slowly level-up in treatment modalities, which is better for redensification and repairing skin while maintaining and strengthening your epithelial barrier.
Often, people start out with products too strong for their damaged skin to tolerate, causing more problems than they originally had. This is why it is important to have your skin evaluated, then a plan mapped out especially for you, to give you optimal results. These products are not available for sale to the general public and are by prescription only! We can offer these to you at your visit or you are always welcome to call for a virtual skin consultation, which can save you time and money, while giving you a customized, prescription-grade plan, to keep your skin looking radiant and healthy!
Custom compounds are often a lot less expensive than over the counter products because there is no manufacturing middle-man, sales reps, fancy packaging, salespeople, etc. You just get top-quality, medical-grade ingredients that aren't available in a retail setting.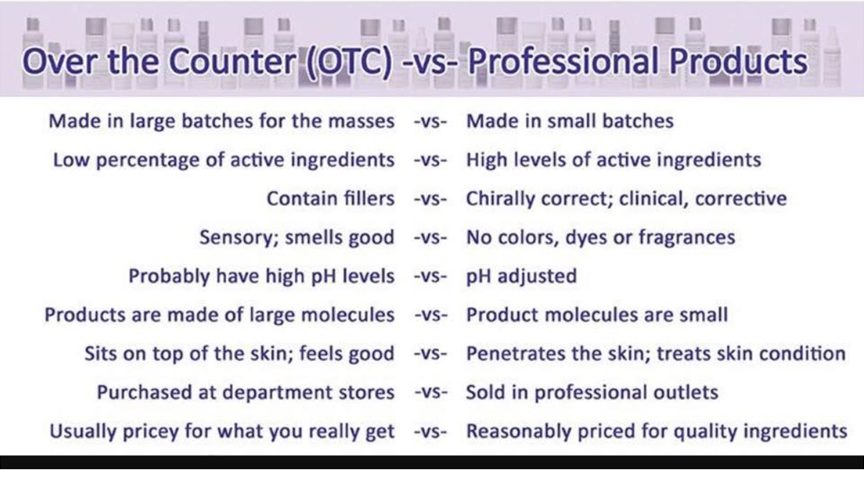 Masks
"Facial" masks, offered at Dr. Scott's, serve a variety of functions and benefits – they can help your skin feel smoother, softer and look more youthful.
Masks can be used to target specific issues on your face, chest, hands, feet and even buttocks!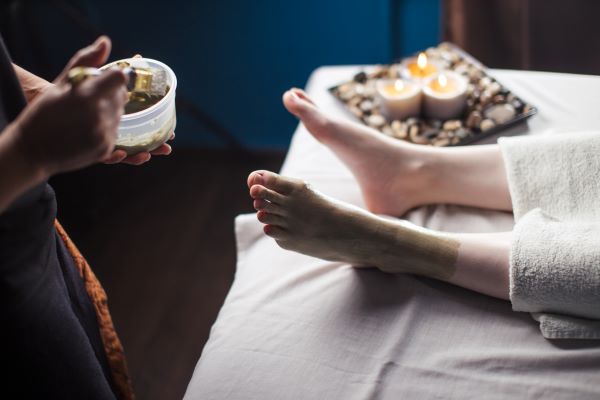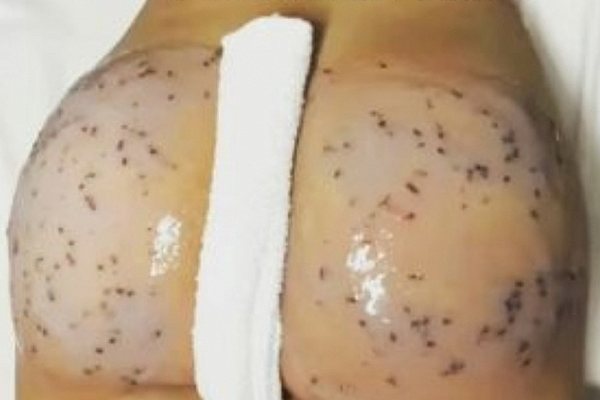 ---
Facial Peels and Masks Services at Dr. Scott's Restorative Health and Aesthetics
A regular visit to your aesthetician helps to ensure that your skin will remain youthful, glowing, refreshed and healthy! You plan and budget REGULARLY for nails, hair cuts and color, mani-pedis., etc. Nail trends come and go. Your skin, you have FOREVER!
Prevention is easier than correction! 
Make it a priority by using good products at home, and scheduling visits for in-office treatments because your face is the FIRST thing people see! 
Invest in YOU. You're worth it!
Call 704-282-9355 today for a free consultation.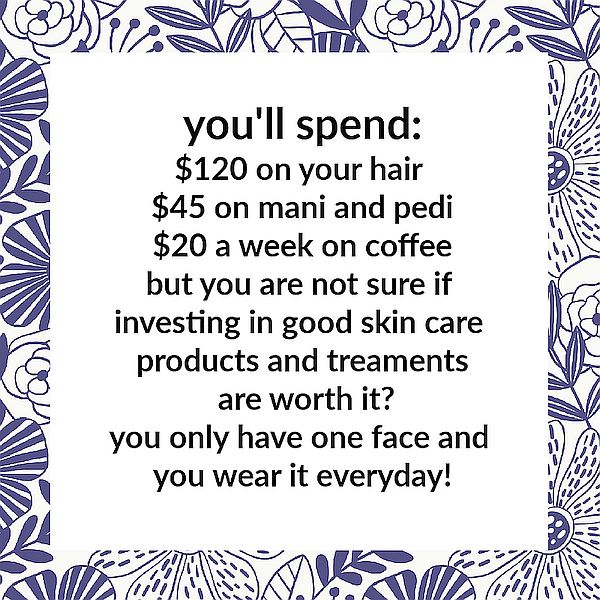 All of our facials are customized, but here are a few of our most popular:
Fire and Ice Treatment: $375
Cleanse
Prescription medical-grade peel with pre-peel exfoliant
Scented ice wrap
Cold globe acupressure
20-minute Celluma Pro LED light session
Mega Mocha Facial Peel: $195
Cleanse
Chemical exfoliation
Chocolate Mocha Peel
Aromatic steam wrap for face and neck
Express Refresh Mask: $75
Cleanse, followed by a toner, and a customized mask to leave you feeling refreshed and glowing when your time is tight!
ENERGIZING NANO TECH FACIAL $250
Aromatherapy
Cleanse
Mango exfoliation
Customized serum combination, applied via the Rezenerate Pen
Globe facial acupressure
Holistic Guasha Facial: $149
Cleanse
Exfoliate with Plant Extract Exfoliant
Prime with Organic Priming Oil with peptides
Relaxing Facial Massage , concentrating on pressure points to relieve tensions, to stimulate blood flow, followed by Jade Guasha shaping tool, to help blood flow, helps define cheek and jawline, detoxify and give a glowing, look.
We have several add on treatments. Please inquire! Treatments may be purchased as a single treatment, but multiple or combination treatment packages are best to maintain longer term results. Packages not only save you money, but keep you on a regular regimen to keep your skin healthy! You can toss the Instagram and other Photo Filter Apps!
Let your REAL Beauty shine through with glowing, healthy, skin!
Call 704-282-9355 to schedule a consult today and see how we can get you on a monthly regimen to REALLY GET YOU RESULTS!