Peptides for Health and Wellness: Exploring the Benefits of CJC-1295, Sermorelin, Ipamorelin, PT-141, BPC-157, MOTS-c, and Gonadorelin
Discover the potential benefits of various peptides, including CJC-1295, Sermorelin, Ipamorelin, PT-141, BPC-157, MOTS-c, and Gonadorelin, and how they may support your health and well-being.
CJC-1295:
Growth hormone-releasing hormone (GHRH) analog
Promotes the release of growth hormone (GH) and insulin-like growth factor 1 (IGF-1)
Potential benefits: increased muscle growth, fat loss, improved sleep, and enhanced cognitive function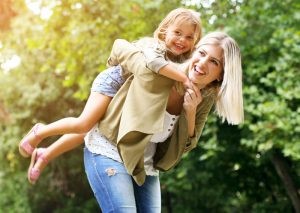 Sermorelin:
Synthetic version of GH-releasing hormone (GHRH)
Stimulates the release of GH from the pituitary gland
Potential benefits: increased muscle mass, reduced body fat, improved sleep quality, and increased energy levels
Ipamorelin:
Growth hormone-releasing peptide (GHRP)
Stimulates GH release while minimizing side effects
Potential benefits: improved muscle growth, fat loss, enhanced sleep, and increased energy levels
PT-141 (Bremelanotide):
Melanocortin receptor agonist
Works on the central nervous system to treat erectile dysfunction and female sexual arousal disorder
Potential benefits: enhanced sexual desire, improved erections, and overall sexual satisfaction
BPC-157:
Derived from gastric fluid and sequenced specifically for healing.
Increases nitric oxide production which, dilates blood vessels and helps deliver blood, oxygen, and nutrients to the injury. It also promotes new blood vessel growth.
Accelerates wound healing and improves tissue regeneration- muscles, ligaments, tendons, and even nerves- after an injury or postoperatively.
Reduces inflammation in the area of injury.
Reduces pain in joints and injured muscle tissue.
Upregulates growth hormone receptors.
Decreases neuroinflammation and is neuroprotective
Protects and heals inflamed gut mucosa
Improves digestive functions and protects the stomach lining, including against long-term medication regimens like NSAIDs, proton pump inhibitors, and H2 blockers
Helps in the treatment of IBS (irritable bowel syndrome) and inflammatory bowel disease, as well as promotes healing from dysbiosis and leaky gut
Protects the liver against toxins (alcohol, antibiotics) and promotes healing
Absolute Contraindications: Malignancies, intracranial hypertension, and proliferative retinopathy.
MOTS-c:
MOTS-c is a peptide derived from mitochondria. MOTS-c declines with aging and with chronic inflammation. Low MOTS-c is associated with mitochondrial dysfunction, low energy production, and chronic degenerative diseases, such as obesity, insulin resistance, DM, and cardiovascular diseases.
While research on MOTS-c is still ongoing and limited, some potential benefits have been suggested:
Enhanced Metabolic Function; MOTS-c has been shown to improve metabolic function by increasing insulin sensitivity, improving glucose utilization, and promoting mitochondrial activity.
Increased Energy Levels: By optimizing mitochondrial function, MOTS-c may enhance the production of ATP, the energy currency of cells, leading to increased energy levels.
Anti-Inflammatory Properties: MOTS-c helps reduce chronic inflammation, which is linked to various health conditions such as obesity, diabetes, and cardiovascular diseases.
Improved Physical Performance: MOTS-c increases glucose uptake and utilization in skeletal muscles.
Enhanced Fat Loss: MOTS-c has shown potential in promoting fat loss by increasing the utilization of stored fats for energy and improving overall metabolic efficiency.
MOTS-c has shown to be beneficial in decreasing bone loss and improving bone mineral density
Improved Insulin Sensitivity: MOTS-c has been shown to enhance insulin sensitivity, which is crucial for maintaining healthy blood sugar levels and preventing insulin resistance.
Cardiovascular Health: MOTS-c has demonstrated potential benefits for cardiovascular health by reducing inflammation and the damaging effects it has on blood vessel walls- i.e. atherosclerosis, heart attack, and stroke.
Anti-Aging Effects: MOTS-c may have anti-aging properties by decreasing inflammation, improving mitochondrial function, and reducing oxidative stress, which is a key factor in the aging process. It also increases collagen production.
Improves liver function studies
Gonadorelin:
A synthetic form of gonadotropin-releasing hormone (GnRH)
Stimulates the release of luteinizing hormone (LH) and follicle-stimulating hormone (FSH) from the pituitary gland
Stimulates natural testosterone production in the testes
Potential benefits: increased natural testosterone production, improved sexual function, and maintain fertility
To purchase peptides that will direct ship to you, click here: COMING SOON!
Not sure which is right for you? Contact Dr. Scott to see which peptides are suitable for you!
Call us at 704-282-9355 to schedule an appointment to discuss whether peptides are right for you.