Hi. I'd like to welcome you to Dr. Scott's Center for Age, Weight, and Hormone Management. I know you're here because you're interested in your health, and we are too. As the name of the practice reflects, we're a clinic that focuses on three primary areas of wellness: age, weight, and hormones. Our age management program focuses on helping you feel your best both inside and out. We not only listen to your symptoms, we offer testing that can pinpoint deficiencies you may have in the blood, and also at the cellular level.

To help you feel more confident on the outside we have many non-surgical treatments available to cosmetically enhance areas that may be of concern to you.
We offer procedures that use your own body's platelet-rich plasma, or PRP, to restore and rejuvenate cells and tissue, helping you feel and look more youthful. PRP treatments have become popular with many celebrities, such as Angelina Jolie, Kim Kardashian, and athletes such as Payton Manning, Tiger Woods, and Kobe Bryant. Check out our website for more information on these treatments for males and females, and learn how they can enhance your life physically, sexually, and cosmetically.
Our different weight management plans can also be found on our website. Together we'll decide which one helps you achieve your goals the quickest in the safest and most effective way possible. Not only are we here to help you lose that unwanted weight, but to help you maintain it as you continue making healthy lifestyle choices. Our hormone management focuses on the sex and adrenal hormones. A few examples of imbalances we treat are menopause, low testosterone, PMS, thyroid or adrenal fatigue.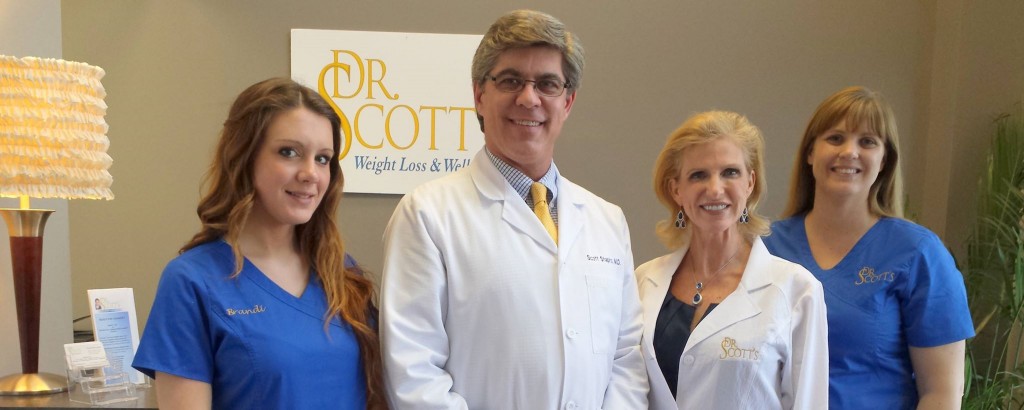 Dr. Scott and his entire staff are passionate about what they do. They have a commitment to excellence and care from the time you first call their office to your first appointment and beyond. If you're ready for a doctor's office who really listens to you and has a mission to help you live your best life, I invite you to visit our website at www.doctorscotts.com for more information. Then give our office a call. Call today and let us help you take the first step towards a healthier life.
Contact Dr. Scott's office to schedule an appointment at (704) 282-9355 (WELL)