Discover Semaglutide – If you are searching for "weight loss near me," your quest for a healthier, happier lifestyle ends here. Meet Dr. Scott, a weight loss expert based in Charlotte, NC. He offers special prescription weight loss programs featuring semaglutide, a new weapon in the fight against obesity.
Discover Semaglutide
Semaglutide, a groundbreaking injectable medication, has significantly impacted the weight loss landscape. This medicine is a glucagon-like peptide-1 (GLP-1) receptor agonist, designed initially to manage type 2 diabetes. However, it's now emerging as a revolutionary tool in weight loss due to its ability to suppress appetite and reduce caloric intake. Some prominent semaglutide brands include Rybelsus, Wegovy, Ozempic, Mounjaro, and Tirzepatide.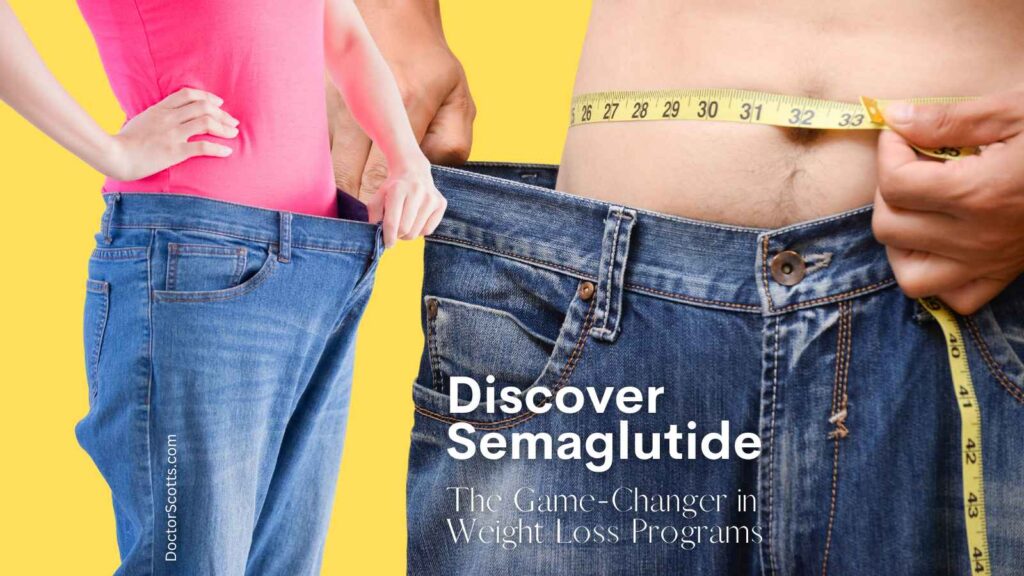 Here are the top six reasons why semaglutide should be your choice in your weight loss journey with Dr. Scott:
Effectiveness: Clinical studies show that semaglutide aids in significant weight reduction when combined with a balanced diet and regular exercise.
Controlled Appetite: Semaglutide works directly on the appetite centers of the brain to decrease hunger and delay gastric (stomach) emptying, promoting a feeling of fullness.
Improves Insulin Sensitivity: People with insulin resistance, who have normal blood sugars, have difficulty losing weight. Semaglutide (and Tirzepatide) improve insulin sensitivity, which promotes weight loss in these individuals.
Overall Health Improvement: Alongside weight loss, semaglutide can help manage type 2 diabetes and lower the risk of heart disease.
Remote Consultation: Dr. Scott offers virtual consultations, which allows him to treat patients all over the United States.
Men or Women Seeking Medical Weight Loss Solutions
Whether you're a man or a woman seeking weight loss solutions, Dr. Scott's program is tailored to your unique needs. His patient-centric approach focuses on sustainable, effective weight management strategies, providing the support and guidance you need throughout your journey.
Switch to a semaglutide-inclusive weight loss program with Dr. Scott and join the hundreds experiencing remarkable results. Remember, successful weight loss is not just about losing pounds but achieving and maintaining a healthier lifestyle. Start your journey today! Or give us a call at 704-282-9355.
Please find us on Facebook and Instagram to keep up with our specials and offerings.