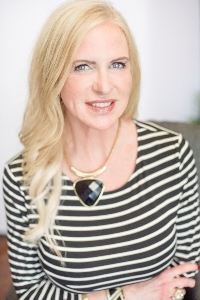 Donna has worked in the medical industry, from her first college job, as an anesthesia technician, to scrub nurse and patient coordinator for a surgery center in Dallas, TX.   Having built and sold successful businesses in the past, she's always had a heart for the business side of the medical industry.   She was drawn to Dr. Scott's passionate and integrative approach to medicine and helped to open the clinic in 2013.   She loves the clinic, the wonderful staff and patients.   "I'm so grateful to work with an amazing team and get to work with my best friend and life partner every day.  I've never seen a physician who cares so much for his patients, and know I'm truly blessed to be part of Dr. Scott's".  
Outside of work, she enjoys cooking, a little Netflix binging, spending time with family, and traveling.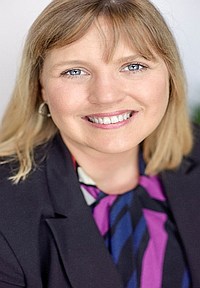 Beth has been with us almost since the beginning.    Although she is currently on sabbatical, she can still be seen helping us with patient care when she has the opportunity.   Beth originally saw us as a patient, having extensive knowledge in the type of injection weight loss programs we offered.   Knowing Dr. Scott needed a phlebotomist, and wanting to work in this industry, she promptly enrolled in phlebotomy school, and in a few months, showed up with her license and was hired on the spot!  "This is so Beth", says Dr. Scott.   "Whatever is needed, whatever it takes.   Like me, this is her calling.  She loves helping people and being of service.   She has been such a blessing in my life, both personally and professionally."    Beth loves our patients and can always be seen with a smile on her face!   She and her husband Cort, moved here with their children from Virginia.   Her oldest daughter, Olivia,  is married and teaching piano while attending college full time.  Her middle, Madison, will be graduating from UNCSA in May and will begin her dance career teaching and performing in Winston Salem.   Andrew is a rising Junior and loves working with electronics.  "I'm very proud to be the mother of these amazing young people".   During her spare time she enjoys watching Star Trek with her son, and playing board games with the entire family.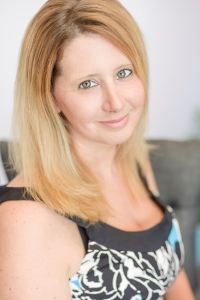 Megann has been a great asset to our team, she is a back-office administrator, that keep all the things going that you don't see behind the scenes!    She is also a follow up coordinator for our weight loss programs, and a scheduling facilitator.   "Megann has a great heart and is always willing to do anything I ask of her.  That's important to me", says Dr. Scott.     She has an 8 year old son.   In her free time she enjoys, singing, gardening and "any thills that gets her heart pumping!".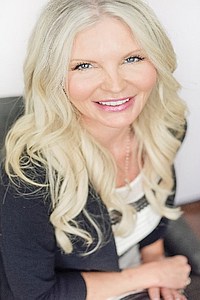 Sandra received her first certification in advanced skin peels in 2008 in Fort Lauderdale, Fl. She went on to receive her certification for injectables and lasers at The National Laser Institute in Scottsdale, AZ. Sandra worked under the tutelage of Dr. Walter Tom in California where she learned advanced techniques with injectables, skincare, and lasers. Sandra is proficient in performing injectable treatments, liquid facelifts, advanced techniques, laser treatments, consultations for skincare, and sclerotherapy.   She says her passion for aesthetic nursing was born out of her own issues and this is where she feels she makes a real connection with patients.  She understands how looking your best increases self confidence and performance in all walks of life. Sandra does enjoy educating patients about procedures and has written several articles accessible to all clients. Through educating clients, her passion and high skill set, you can feel comfortable knowing you are in good hands.
Personal Background
Sandra relocated from California in 2014 and has been working in the aesthetic field for 10 years. She is currently working on her Master's Degree in the specialty Nurse Practitioner.
Sandra enjoys playing guitar, singing, staying physically active and living a healthy lifestyle. She has the philosophy that all beauty starts from the inside.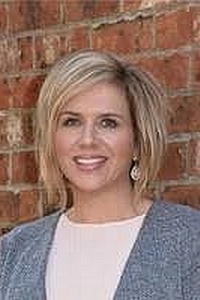 I have been working in the healthcare field for over 26 years. I have committed much of my time to providing care for the families in the community where I grew up and has since branched off to focus my energies on aesthetics. As a nurse injector, I have served countless clients during the last 4 years seeking to find alternative health options, such as hormone replacement therapies, as well as correction and rejuvenation therapies such as Botox and filler. My aim is to help you look and feel youthful and energized while at the same time keeping the look natural. It's fulfilling to me to see individuals gain confidence and then a desire for a healthier life, both physically and mentally. 
During my downtime, I love to spend as much time with my two lovely daughters, preferably lounging around the pool and spending time at the beach.
"I love Dr. Scott and all the staff! Dr. Scott truly cares about results and comfort during and after procedures. I look 10 years younger than I did prior to the procedure! I never could have imagined I could look this young without having surgery. Thank you, Dr. Scott, for caring and giving me results above and beyond what I EVER could have imagined! With Gratitude, Your Forever Patient…"
Lisa H. ~ October 2019, BirdEye Review