AGNES RF is a minimally invasive dermatological procedure.
Dr. Scott is happy to be one of the first clinics in the Charlotte area to offer this amazing Radio Frequency treatment. The results have been amazing and is safe and effective for all skin types.
What is it?
The Agnes RF uses focal radio-frequency energy, through a variety of specialized insulated needles, to address:
Wrinkles
Removes fat on the face: under-eye bags, fat around marionette lines, the jowls, and fat under the chin (also known as submental fat)
Removes fat on the body: back or bra fat, FUPA (fatty upper pubic area)
Reduces excess skin: eyelid hooding and turkey neck
Treats active acne, cystic acne, and blackheads
Treats bumps around the eyes called syringoma
Before the Agnes RF, jowls, hamster cheeks (fullness of the lower cheek), fat under the chin, and lower eye bags were all treated with surgery or invasive procedures. Now we can use a minimally invasive needling treatment to give a more youthful and slender appearance. The Agnes is also a popular treatment for creating a more defined jawline. The Agnes is used along with the Scarlet SRF global radiofrequency device, which provides global lifting and tightening, while the Agnes provides pinpoint treatment to problem areas.
How Does it Work?
The Agnes RF uses different specialized insulated needles that precisely deposit energy (focused heat) at the correct depth, in a safe and effective manner. In the case of under-eye bags, jowls, and submental fat, these needles destroy fat cells and tighten the skin.
With regards to active acne, cystic acne, and blackheads, these needles destroy the sebaceous glands that cause these issues. Because a portion of these needles are insulated, it allows us to penetrate through the dermis but leave no damage to the epidermis. The penetration induces collagen production and causes contractions on the dermis and the reduction of wrinkles.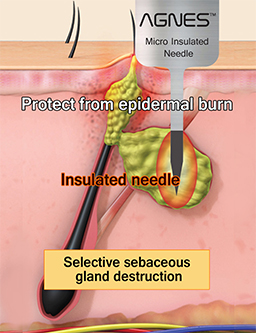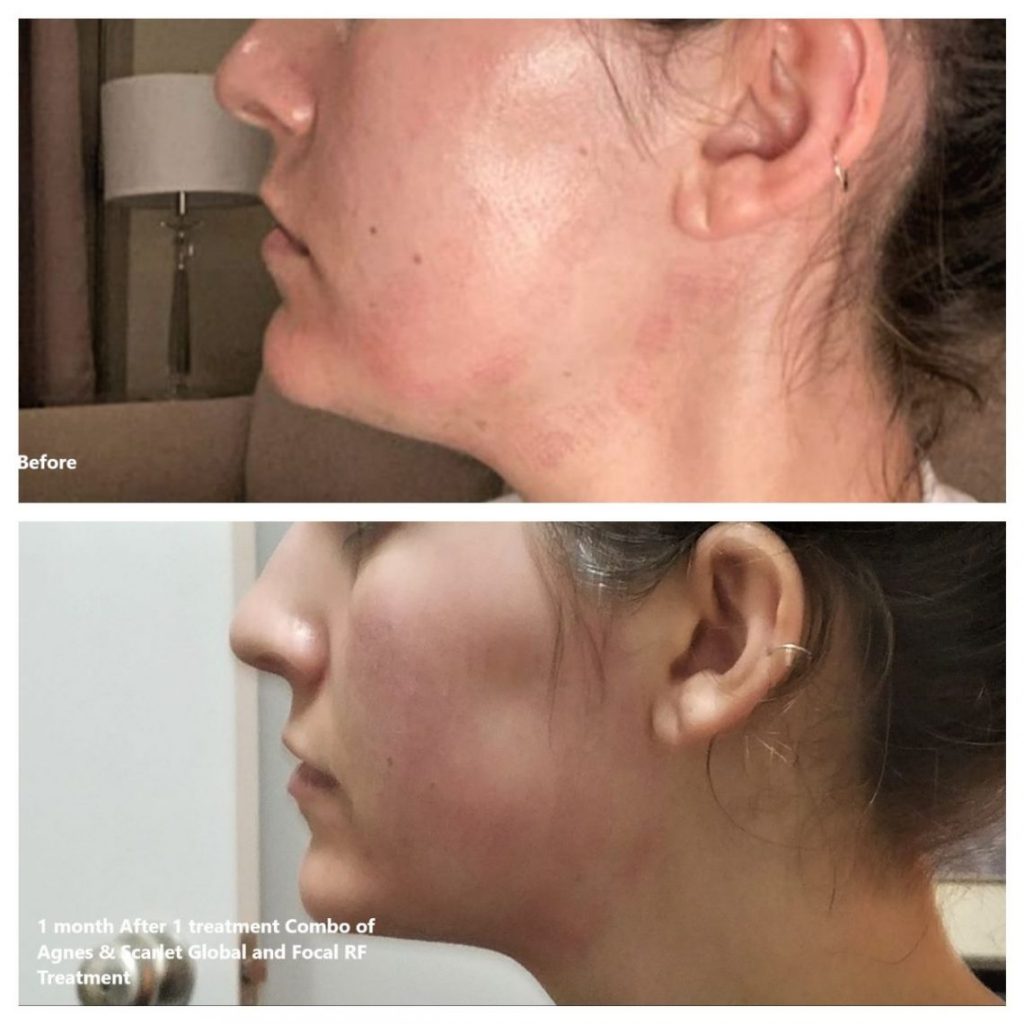 This 29-year-old patient wished to address excess fat under the chin, along with improving texture and tone. In her first session, we combined Agnes Focal Radio Frequency to specifically target excess fat under the chin, followed by Scarlet Global RF to tighten and tone her face overall.
This picture was taken 1 month later when she came for a non-RF microneedling session, also known as CIT (Collagen Induction Therapy). She will follow up with 2 more sessions of CIT, approximately 4 weeks apart, then finish off with a light Neogen Plasma resurfacing treatment, giving her a polished, healthy and glowing look. The icing on the cake! She is also following a personalized, prescribed, home care regimen to maintain the results from in-office treatments.
She also wants to add a bit of fullness to her lips, which looks NATURAL. I assured her we had a solution, that would add fullness that is pretty and natural. We will address this at her next visit. Our goal is to repair the damage, restore dermal health, and improve imperfections, giving a more balanced, youthful and refreshed look!
What is the treatment like?
First the skin is numbed with a topical anesthetic cream. Then the skin is infiltrated with local anesthetic. This allows the needles to pass through the skin virtually without any pain. However, if deemed necessary, we also provide complimentary inhalational analgesia, via Pronox. Our goal is to achieve optimal results while keeping you comfortable!
When Will I See Results?
Multiple treatments are usually necessary. Depending on what is being treated, and the extent of the problem, it usually takes 3-5 treatments, 1-2 months apart. You will probably notice results shortly after your first visit, however, optimal results will often be seen at 3-6 months, as collagen and elastin continue to grow.

Is there any down time?
Yes, there is slight bruising and swelling that can last up to 4 to 7 days depending on the extent of the area treated. Smaller treatment areas have less downtime. Occasionally, things may appear worse before they improve.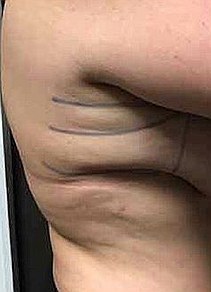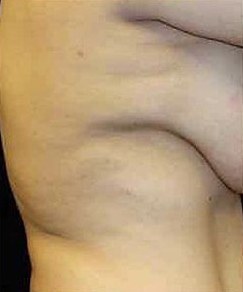 Ready to schedule an appointment?
Give us a call at 704-282-9355.